Gratitude Project
33 days to raise your vibration
and have more flow, joy and abundance
In April of this year I was hosting a call for my individual clients and we spoke about Joy & Gratitude. Preparing for the call reminded me that it is not only important to be aware of the power of gratitude but to actively practice that on a regular basis as well. And that, although that used to be a habit for me, I got off track with that. So I invited my clients to share five things they are grateful for on our forum, and to do so for the coming 7 days. And I joined in as well. After day three I was asked if we could please do this longer because it was so powerful.
It was very special to experience the powerful energy that was put in motion after a week.
This is what it did for participants:
it gave them a boost

it stimulates being alert on what they are grateful for

they feel better (while external circumstances are the same)

It feels good to share and be seen

it is very inspiring to read what other people are grateful for
We are past day 130 now!
This inspired me to organize '33 days of gratitude'. And you are warmly invited to join me for this free, powerful series of 33 days.
Reserve your FREE seat here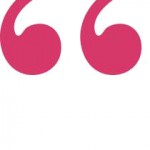 I am so busy being grateful that I don't have time to worry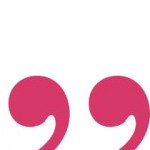 – Judith Makkenze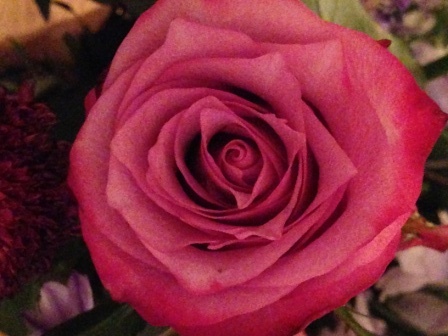 During these 33 days I will invite you to take a moment each day to be grateful for all that you have and experience in your life. I know this is the catalyst that takes you from worry and fear to more flow, joy and abundance.
Many people have written about the power of gratitude and I have noticed that even though a lot of people know how important it is, they are not bringing it into practice. And that is what this powerful program is for! I am offering it for FREE because it is my mission to help raise the vibration of the planet so more people can live from love. And I believe this will strongly support that!
I invite you to embrace an 'attitude of gratitude'. Actively practicing gratitude helps you to raise your vibration. It also helps you focus on that which you want more of. As you may know: what you focus on is what you will attract.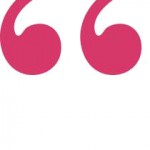 Gratitude and thanksgiving are vital ingredients in developing a prosperity consciousness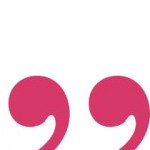 – John Randolph Price
Reserve your FREE seat here
This is so important and I truly believe in the power of sharing and supporting each other.
This program provides you with a place where you can be thankful, a place where you can share your joy and a place where you can be inspired by others.
When is this happening?
We have just started and our last day together is October 10th, 2014
You can continue to join us throughout the entire program!
How it works:
Each day you are invited to share 5 things you are grateful for on our forum, to really ingrain this as a habit.

You will receive a daily email with inspiration and more information about the power of gratitude to support you in developing an 'attitude of gratitude'.

Every 3 days I will host a 15-20 minute call with inspiration, insights and experiences. There will be several guest experts that will share their view on being grateful as well.
No worries when you can't join a call live; you will automatically receive the recording!
---
You will receive inspiration and insights from these powerful women and successful business owners:
---
Results you can expect from this program:
You will experience more joy and happiness in your life

You will start to notice things you are grateful for during the day ("Oh, this is something I can share tonight!")

You will receive a boost and experience more flow

You will feel inspired (and you will notice that gratitude is contagious; the more you do it the more grateful you are)

You will feel better, even if outer circumstances stay the same

You will be able to focus on what you want more of (instead of worrying about all the things you don't want)

You will raise your vibration
So there are plenty of reasons to spend more time and attention on the things you are grateful for!
As a bonus you will receive a free subscription to my Energetic Updates.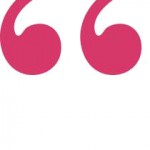 Be thankful for what you have; you'll end up having more. If you concentrate on what you don't have, you will never, ever have enough.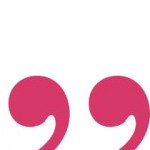 – Oprah Winfrey
Reserve your FREE seat here
| | | |
| --- | --- | --- |
| | "Since we started sharing our daily gratitude, I now actively realize during the day what I am grateful for. I have noticed that I have become much more positive thanks to that. I also find it very inspiring to read what others are grateful for." | |
Ineke Keijzer
, Amstelveen, The Netherlands
, www.kristalkracht.nl
| | | |
| --- | --- | --- |
| | "When I made note of the things I am grateful for and did it on my own; it took me a long time and a lot of practice to realize that it is important to FEEL grateful when I write it down. Sharing in the group works like a kick in the butt to share on days where I might otherwise skip it or when it is hard to find things to be grateful for. When I am feeling down it helps me see a glimmer of light. And the more often I do it the easier it becomes and the more it becomes rays of light instead of just a shimmer. I can also feel that sharing accelerates and deepens this process. Now I can feel the grief with the passing of my brother, but also the gratitude that it went fast and that there was so much support and love around us. When my father died it was just the story of 'good that it went so fast and painless, from diagnosis to his passing away a few days later'. But it was just a story that should make the goodbye easier, without being able to feel it so it didn't work at the time. Now I feel I can let the grief be present, because there is also the love and the gratitude." | |
Yolanda Yalcin
, Den Bosch, The Netherlands
| | | |
| --- | --- | --- |
| | "Worrying is very easy. It goes almost naturally. Being grateful is something entirely different. It forces you to look at what went well that day, what makes you happy or content and the new insights you gained. And to do so each day. What started as an assignment to share 5 things that made you grateful grew into a powerful sharing of gratitude. We have been doing this for months now, every single day on our forum. I experience it as very enriching; the sharing, responding, sometimes having to look hard to find things to be grateful for. And practice makes 'perfect'. In this case it's like getting an extra sense that registers and records gratitude. I'm so busy being grateful that I don't have time to worry!" | |
Judith Makkenze
, Rotterdam, The Netherlands
, www.glasvormen.nl
This program is the key to create more of what you DO want in your life and your business.
I truly hope you will join us on this powerful journey. I promise you will feel better after these 33 days and will experience more flow and joy. And you will have met some beautiful, like-minded souls on the way.
With love,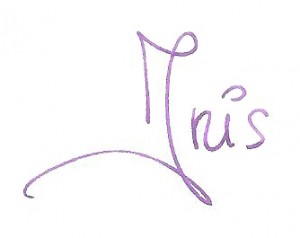 Join us for 33 days of Gratitude and reserve your FREE seat here: