Healing Heaven
Two Spa Days for your Soul
Have you been going through lots of changes? And is it sometimes dificult to adjust to yet another shift?
Do you sometimes feel like you need a new manual for yourself? As if you can't find the right button to push to make something happen?
Do you feel like you need a break, some quality time for yourself?
I know exactly what you mean! There are so many changes going on in the energy and the vibration continues to increase. This impacts your physical and emotional body as well as your energetic system. It has a lasting effect on how we operate and behave.
The problem is that we often don't take enough time to fully integrate these changes. We tend to push through and quickly continue with the next goal, challenge or idea.
And that tends to add up…
When we are not allowing our system and physical body the time to adjust to the changes we can go into overdrive or simply 'damage' our system by not allowing it the time to integrate. It's like skipping the annual car check-up time and again. In the end you'll be stranded somewhere.
That's what I've personally experienced. One of the most extreme forms is to get a burn-out. I did when I was 25. And it has taught me a lot. About boundaries, about self-care and about taking the time to adjust  to the changes that are happening in my life. And about the power of the energetic as a foundation for everything else.

I have found that the healing energy that comes through during my channelings and the activations that I do help create a warm energetic bath that supports you in recharging your energetic system and lets it adjust to the changes. So you can integrate all that is new. Ensuring that you're ready for that next level in your business and in your life! This is what clients experienced after several 15 minute activations with me:
"These activations have been amazing. I have done things that I thought I would never be able to do – and have felt amazing weight come off my shoulders. I sometimes fall asleep in the middle of activations, but I trust that I'm receiving the healing energy and can't wait to witness what happens and what I do next. Thank you so much Iris for doing this for us. I am eternally grateful."
Mireille Mears
, Frisco, TX, USA
"Iris, when I look back at the results of your activations, so much has happened: I feel more room in my physical body (relaxed), I'm more conscious (knowing that I have a choice), I received valuable insights (the most astounding insight is that I always want to please people, that was a big revelation!) and even more that I cannot fully grasp yet. Iris, words are insufficient but I'll try: these activations were miraculous, beautiful and intense! I'm so grateful! Thank you!"
Hermine Perik
, Gouda, The Netherlands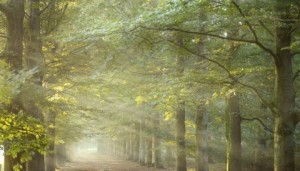 So just imagine how powerful the effects will be when we gather for 2 full days on a row and live!Therefore, I am offering a unique 2-day event, to help you integrate these changes in a way that makes it last. So you can hold more of your energy and be at home in your body and soul, and can successfully do what you came here to do! If this resonates then I invite you to join me for:
Get access for €1097 only €599 (approx. 761 USD)
Healing Heaven
Two Spa Days for your Soul
Healing Heaven is an extremely powerful and transformative experience. We will join in the energy for 2 full days and be together in the middle of nature at a beautiful estate in the south of The Netherlands.
We will focus on letting go of what no longer serves you and make room for that new phase in your life and in your business. We will reconnect you to the energetic blueprint of your mission. Making sure we will do what is required so you are ready to take that next step. Knowing that your energetic system is ready and wired for the change! So you know and feel that you are supported on that powerful level of energy. Everything else is just a result from that ….
Of course I will be channeling live and tuning in to what is going on in the energy for you and the other participants. We will also do a special activation in which we create an energy matrix that helps you create effectively in the new energy. So that you are ready for the future, your future.
The unique thing about this 2-day event is that we will be creating in the energy in the moment. We are free to do exactly that what is needed to ensure you are in great shape energetically and will receive exactly what you need!
This is for you if:
You are a healer, coach or soul-filled entrepreneur
You've been going through a lot of changes
You want to let go of what no longer serves you
You want to break through the blocks that are holding you back
You want to stand in your power and shine
You realize that the condition that your energetic system is in highly impacts your physical body and the potential power of your actions
You want to ensure that you are (energetically) in great shape so you can do what you came here to do and shine your light brightly
You are willing to allow in support to help you do that
You would love to bathe in the energy and feel rejuvenated and recharged
You want to be ready for that next phase in your business and in your life so you can fully live your mission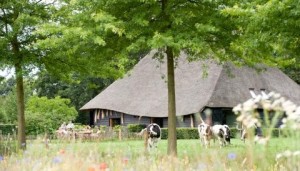 When & where is it?
Healing Heaven will take place on Friday November 13th and Saturday November 14th, 2015 at a beautiful estate surrounded by nature in the south of The Netherlands. (Dit event zal in het Nederlands gegeven worden!)
Your investment for this 2-day event:
Full price for this event is 1097 euro (approx. 1468 USD).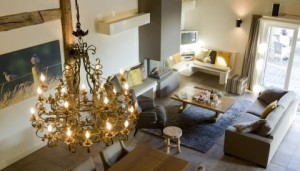 The event price includes:
2 day event Healing Heaven
2 lovely healthy organic lunches
1 cozy gourmet organic dinner
Get access for €1097

only €599

(approx. 761 USD)
| | | |
| --- | --- | --- |
| | "Thank you for a very powerful event Iris! It was great to be in the space you created. The walk we did was really powerful, when you teamed us up. Being with the other participants was very special and empowering and I loved how everyone shared. It was a sacred place to trust your inner truth to be heard. The live channelings gave me the powerful insight that my needs and my voice are just as important and that I need to pay attention to my feelings about it. And that I need to communicate those when I don't feel safe. How that impacted my business is that I hired more support and I am now journaling daily on what I need and am paying more attention to what created the anxiety. Healing Heaven cleared up a lot of space for my business! What I really noticed is someone can tell you that you need to network for example, but then you don't do it because you have some resistance to it. That resistance and what is behind that is the stuff we need to clear out and that's what this event helps with! It is the main thing that helped me with some major shifts! The way Iris sets everything up helped us see what our blocks were. I would say this event could be called 'bust through your blocks'! And one of the great things of Healing Heaven is that it allowed me to take a trip to Europe (as a biz expense ;-). The location is beautiful and very nourishing as was the food. And Iris is a powerful and loving host and leader. The event helped me realize some very important pieces! It really was a shift on a cellular level and those insights have had a huge impact on myself and the success of my business. I received some crucial pieces I needed for my business! I can highly recommend this powerful event!" | |
Shelly Byrne
, Covington, KY, USA
, www.climbtreaswithearthjoy.com
What can you expect from joining Healing Heaven:
Clearing of fears, limiting beliefs and habits that keep you playing small
You will feel lighter, releasing weight off your shoulders
You will feel more confident and know that you have what it takes to do what you came here to do
You will be recharged and rejuvenated
You will leave fully aligned in the energy and reconnected with your mission
You will break through the blocks that are holding you back
Integration time for your body and soul
Unique energetic activation that will help you deal with the new energies and ensures that your system is ready for your new vision (so you are not sabotaging yourself)
Inspiration and joining in the energy with like- minded people
Insights in the next steps for you and your business from the live channelings
Uplevelling of your energy and your vision
Your energetic system is vibrating at your ideal level and thus fully supporting you
You will be ready for the next phase of your life and your business, and for 2015!
Oh, and we'll have lots of fun too!
Did I mention there are 2 sauna's for our exclusive use, all-included? Or you can go explore and walk in the forest or relax by one of the fireplaces. And together we will enjoy the organic gourmet food during lunch and dinner. To keep the event intimate, there will be maximum 16 participants.
This is what participants experienced last year:
| | | |
| --- | --- | --- |
| | "Iris, I want to thank you from the bottom of my heart. I am so grateful for everything you have given me. And even though this is your 'thing' to do, it has brought me so much further. It is such a long time ago since I have felt this way. I am now aware of so many more layers. It also feels a bit heavy because now I really have to do it. And at the same time it feels so good to know that I am supported and that I can start doing it now. And that I can always call you and ask for support. From all the incarnations that we know each other I want to thank you so so much! (chills)" | |
Judith Makkenze
, Rotterdam, The Netherlands
, www.glasvormen.nl
| | | |
| --- | --- | --- |
| | "I have enjoyed the wonderful weekend Healing Heaven. I felt I deserved it. It was not just a 'spa for the soul' but for me entirely. Being away from the busy day-to-day life and relax here. But not just relax because we did a lot. Energetically a lot has shifted. Not everything is immediately visible and I know this will continue to have effects in the coming days and weeks. It really has brought me a lot. And it was easier to follow in English than I thought. It was very special to be together with a group and really stand for what you do and share that. It was unique and beautiful and I thoroughly enjoyed it. I would highly recommend it, it really is a gift for yourself. And a spa for the soul, just as you go to the sauna, this is what you deserve to do if you want to continue growing on your path. I loved it!" | |
Ingrid Wester
, Rotterdam, The Netherlands
, www.praktijkjofiele.nl
| | | |
| --- | --- | --- |
| | "We had 2 amazing days during Healing Heaven with a wonderful group and great energy. Lots has been cleared out, both energetically as physically. I had a bad cold for 2 days but now we are ready to go home everything starts to open up again. I received powerful insights and really beautiful visualizations. I am very curious what the next step on my path will bring. Thank you Iris, it was wonderful!" | |
Antoinette van den Koedijk
, IJsselstein, The Netherlands
, www.devolte.nl
| | | |
| --- | --- | --- |
| | Deze twee dagen Healing Heaven waren voor mij een verademing. Two spa days for the soul, zo heb ik het echt ervaren. Op een schitterende, sfeervolle en veilige plek, met een fijne groep mensen en Iris' warme en sensitieve begeleiding. Dankzij de begeleiding, oefeningen en veilige energie heb ik een oud proces, dat me enorm tegenhield, los kunnen laten. Er is bij mij van binnen een ware kanteling in gang gezet, wat tijd nodig heeft maar welke ik in mijn dagelijkse leven enorm merk. Er is in wezen iets veranderd in de manier waarop ik reageer/uitspreek wat ik vind. Een mens heeft dit soort dagen echt van tijd tot tijd nodig, om helemaal bij zichzelf te komen en te luisteren naar wat je zielsverlangen is. Dankjewel Iris! | |
Kirsten van Loon
, Breda, The Netherlands
, www.kabaalmarketing.nl
This event will be hosted by Iris van Ooyen
Iris van Ooyen is an expert at raising your vibration and channels universal energy and wisdom. Iris activates powerful transformations with her healing energy, intuitive insights and extensive experience. She is able to cut to the chase and provide you with a wealth of information and laser focused insights in a very short period of time. She pinpoints what you need to work on and shows the way towards a solution. Iris has helped many clients take the next step on their path. She helps you manage your energy & sensitivity and listen to your intuition so you can fully do what you came here to do.
Get access for €1097 only €599 (approx. 761 USD)
PS Register now and SAVE €500
PPS It's a great way to come to Europe 'on the business' ;-)
| | | |
| --- | --- | --- |
| | "These 2 days were really special. There was an enormous amount of energy for me. The connection was really great. It did a lot for me and I enjoyed it very much." | |
Yolanda Yalcin
, Den Bosch, The Netherlands
| | | |
| --- | --- | --- |
| | "My experience at Healing Heaven: I would say it was very inspirational. I connected with lots of wonderful people. I definitely recommend it for anyone who wants to move forward in their life and release any blockages. Thank you so much Iris! I'm so glad to have been here." | |